Nature's «endless forms» featured in the new Mètode monograph
The fourth volume of 2019 explores the crossroads between current biodiversity and evolution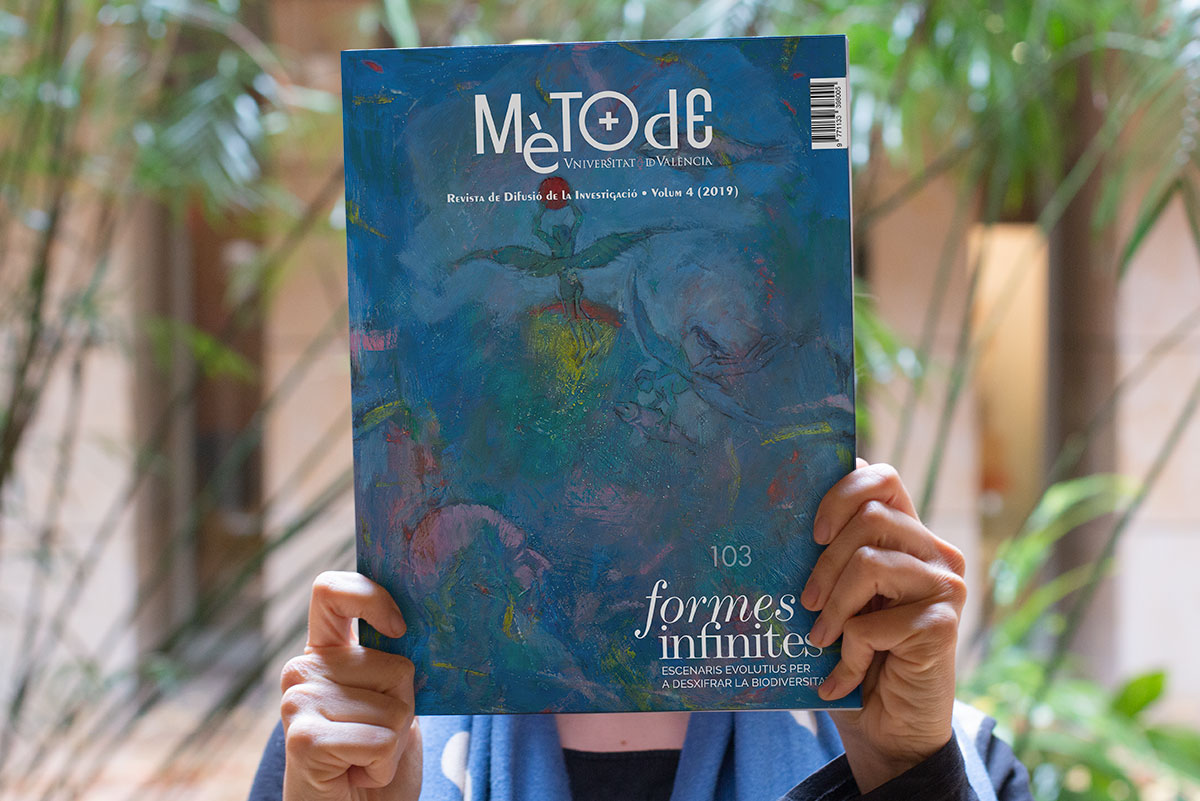 «160 years of evolutionary biology have taught us evolution is key to understand complexity». These are the words of Pau Carazo in the introduction to the monograph Endless forms. Evolutionary scenarios to unravel biodiversity, central monograph of the last issue of Mètode for 2019. Carazo, a researcher at the Cavanilles Institute of Biodiversity and Evolutionary Biology of the University of Valencia, has coordinated this issue that explores different scenarios and situations in which selective pressures influence the diversity of species that inhabit the planet.
The monograph opens with Daniel Sol, CREAF researcher, who provides a general overview of the future of biodiversity on Earth. A team of researchers from the Cavanilles Institute, headed by Manuel Serra, present the results of their research on the surprising environmental adaptation strategies of rotifers, planktonic organisms that inhabit lakes. Doctor in Biology at the University of Oviedo Germán Orizaola reveals the fascinating case of the species that inhabit Chernobyl's Exclusion Zone, and researchers from the University of Zurich Yagmur Erten and Hanna Kokko analyse the relevance of cancer as a factor in natural selection. Finally, Álvaro San Millán, from the Microbiology Service of the Ramón y Cajal University Hospital in Madrid, addresses one of the problems that will affect our health most in the future from an evolutionary point of view: the acquisition of antibiotic resistance mechanisms by bacteria.
This issue also includes a very special collaboration: a legend of Valencian contemporary art, Monjalés, who has created the series entitled «Thalesian certifications» to illustrate the articles and the cover of this issue.
«Green focus», a new section
Mètode volume's last 2019 monograph also brings pages full of fascinating themes: Maxwell Boykoff's creative communication of climate change; interviews with Elizabeth Rasekoala, Nigerian chemical engineer and winner of the Nat 2019 Award, and John Butterworth, a researcher at the University College of London; Cristiana Junyent's article about Francesc Salvà, an illustrated man from Barcelona who produced an electric telegraph in the eighteenth century; and Xavier Duran's review of the presence of the Moon in literature. We also have a document on the life of Mileva Marić, Serbian physicist and mathematician and Albert Einstein's first wife.
In this issue, Mètode presents a new section, «Green focus», where the photographs of Roberto García-Roa, nature photographer and researcher at the Cavanilles Institute, will reveal unique moments in distant and intimate worlds. This new section is accompanied by the usual Mètode collaborators, as well as a book section full of interesting new publications.
© Mètode 2019