An offensive against the core of our conscience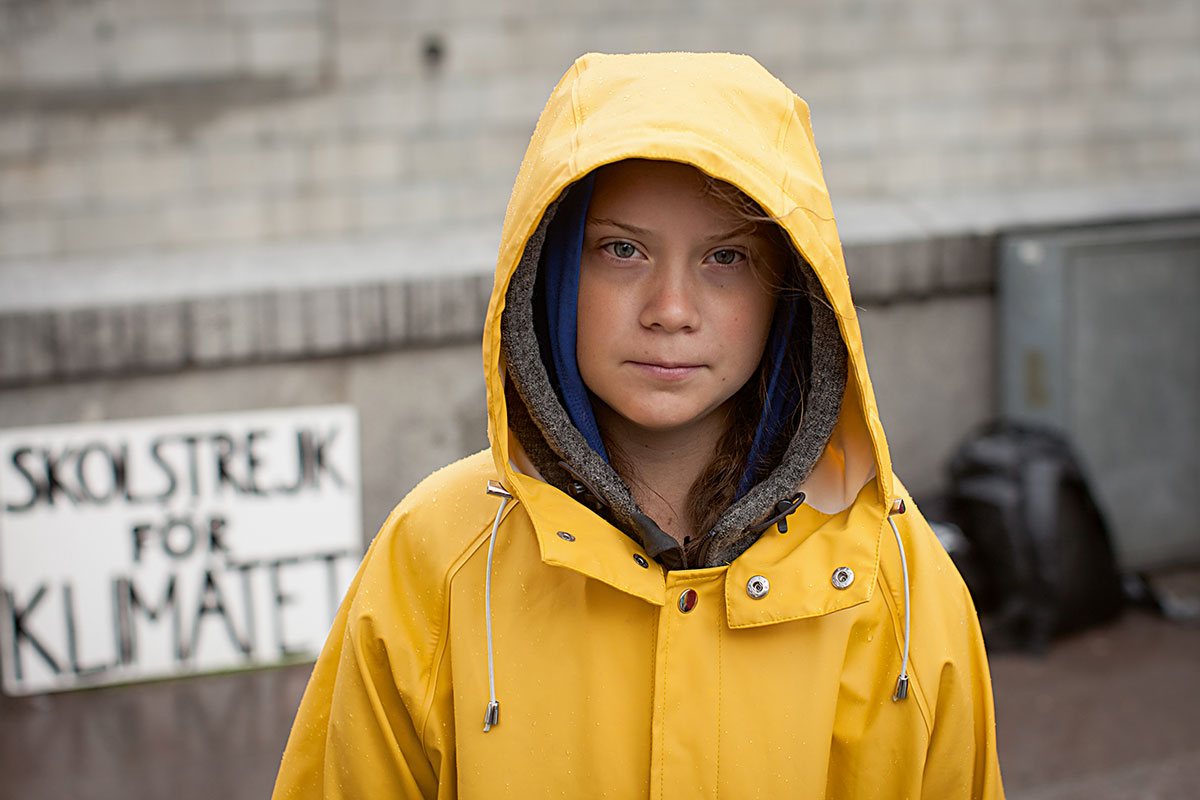 Young people have launched an offensive against the core of our conscience. Following the momentum created by the Swedish teenager Greta Thunberg, they started a strike. They organise demonstrations on Fridays in front of parliaments and town halls, in a «school strike for the climate» and have started a movement that has been heard from the Katowice Climate Change Conference to the one in Davos, from Poland to Spain, from traditional media to Banksy's unconventional art or British naturalist David Attenborough and the hundreds of scientists who support the initiative. Within a few months, the movement was featured in the book No one is too small to make a difference (Penguin Books, 2019), a compilation of Greta Thunberg's speeches.
Young people have also managed to generate collaboration circles around it. They were soon followed by Madres por el Clima ("mothers for climate"), who started sharing their concerns about pollution and the health of their children. It would not be long before educators joined in with Teachers for Future, focused on environmental education. Almost immediately, local councils and universities – the first ones in Spain were the Polytechnic University of Catalonia and the Complutense University of Madrid – started declaring a state of climate emergency.
This torpedo launched by young people hit the waterline of our political, economic, and social system, which we have been quite complacent with for some time. Suddenly, some teenagers challenge it to defend their right to life, to a present and a future. If they do, it is because that Western system has allowed us to achieve high satisfaction levels, yet it still carries the seed of its own destruction.
Their message is addressed directly to political representatives. They say we have been talking for years and measures never end up materialising, they say time is running out and we cannot wait anymore, and they defend the value of politics, of the public sphere, of that which belongs to everyone. There is much debate about the impact of these mobilisations, and while it is still too early to assess, we can already make some comments.
«#FridaysForFuture movement has multiplied the presence of the climate change debate»
First, the #FridaysForFuture movement has multiplied the presence of the climate change debate both in the media and in public conversation. It is no coincidence that there are more and more references, more transmedia projects trying to draw attention and explain the phenomenon, and even public media declarations that were unthinkable until very recently. More than seventy Spanish media have signed a declaration promoted by Ecodes – with the support of the European Climate Foundation – where they commit to more accurate climate change communication. Fundéu (Urgent Spanish Foundation), together with Agencia Efe, has launched an initiative to advise communicators on the use of precise wording, and there are more and more spaces every day – even specific sections – devoted to the issue in the general press. The debate, therefore, is present on all fronts.
On the other hand, young people are an important lobby to modulate the opinion of adults. This has proved true in other topics such as smoking, responsible driving, or recycling. They are undoubtedly drivers of change in the family context. They trigger changes in habits and conscience, which are necessary to evidence how urgent it is to adopt political measures as soon as possible.
In short, our young people remind us that we cannot keep looking the other way. Otherwise, we will be denying our sons and daughters – and ourselves, of course – the right to life.
© Mètode 2019 - 102. Science and Nazism - Volume 3 (2019)