«El Jardí Animat», a new 'Mètode' monograph to enjoy plants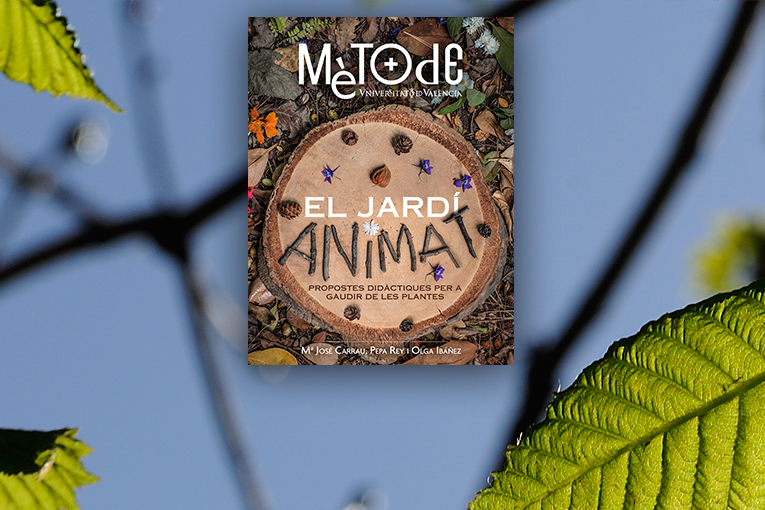 Mètode publishes El Jardí Animat. Propostes didàctiques per a gaudir de les plantes, the result of a close collaboration of the Teaching Team of the Botanical Garden of the University of Valencia with the journal. It collects some of the proposals published in the journal during the last ten years. Their objective is to present plants with activities suitable for children and adults and designed to be worked in the classroom, with family or friends.

Twenty-one proposals by Maria José Carrau, Pepa Rey and Olga Ibáñez, organised into four main sections according to the part of the plant they use in the activity: flowers, leaves, stem and roots. In addition, the texts are accompanied by detailed photographs by Pepa Granados to illustrate, step by step, how to perform each activity. As a result, as described by Maria José Carrau, Head of the Education Team, it is «a journey through the world of plants to offer a brief idea of the huge size of the botanical universe and of the close relationship between humans and plants».

Mètode monographs

El Jardí Animat is a new volume in the series «Monografies de Mètode», a wonderful way to approach science with informative publications that offer a deeper understanding of various topics and prominent scientific figures. So far, in addition to El Jardí Animat, the publications include Albert Einstein. El seu segle i la seua ciència; Els nostres naturalistes; Charles Darwin. Autobiografia; Bestiari; Oxigen; Herbari: viure amd les plantes and Científics Lletraferits.

© Mètode 2016.

 

 

 


El Jardí Animat. Mª José Carrau, Pepa Rey & Olga Ibàñez. Monografies Mètode 8. Valencia, 2015. 117 pages. PVP: €12.00.
© Mètode 2016