Gene Tierney and the importance of vaccines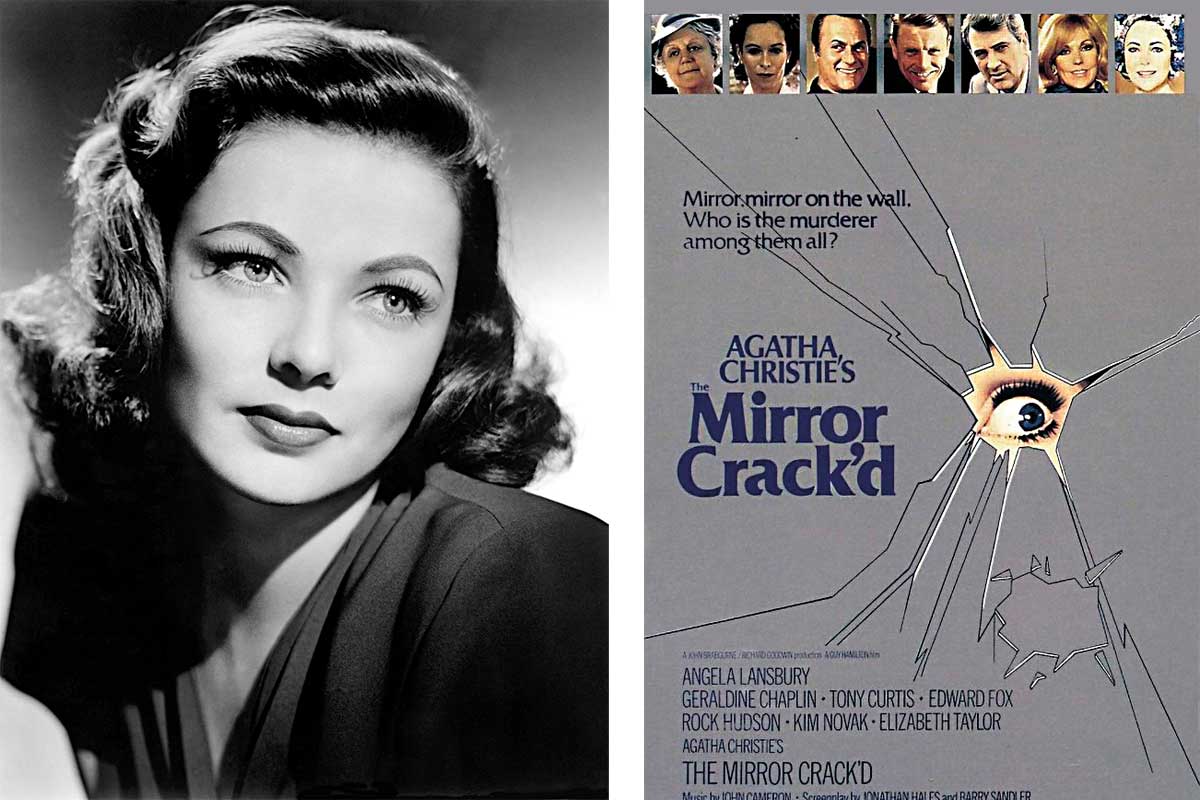 Gene Tierney's name may no longer be familiar to many people, but her face certainly is. She was one of the great actresses of classic cinema. She starred in films such as Laura, directed by Otto Preminger; Leave her to Heaven, directed by John M. Stahl and for which she was nominated for an Oscar; Joseph Leo Mankiewicz's delightful comedy The ghost and Mrs. Muir, and John Ford's Tobacco Road. She certainly worked with almost all the great directors of Hollywood's golden age. The almighty producer Darryl F. Zanuck called her the most beautiful woman in the history of cinema. Her personal life, however, was very complicated, due to a very specific circumstance that bears a distressing resemblance to the events of of the strange times we are living in.
When Gene Tierney was pregnant with her first child, she contracted rubella. This disease has dire consequences for the foetus. The child was premature, born deaf, blind, and with extensive neurological damage. Gene could never get over her daughter's suffering and this caused her psychological problems throughout her life. One afternoon, while she was out with friends, a fan approached her to tell her how much he loved her. He admired her so much that he went to the fundraiser for the World War II army and gave her a kiss on the cheek. In fact, to underline his admiration, he told her that he was in bed that day convalescing from rubella, but despite the fever he had come to greet her. The date coincided with her pregnancy, and that was how Gene Tierney learned of the origin of the infection that had brought about such dire consequences in her life. This was a very hard blow. Her fame and popularity had indirectly caused the tragedy and she could never forgive herself. Well, that and a person with little common sense.
The story came to the attention of Agatha Christie, who used it as the plot for her 1961 novel The mirror crack'd from side to side. In 1980, a film adaptation was made, directed by Guy Hamilton, in which Elizabeth Taylor played the actress Marina Gray, modelled on Gene Tierney, and Angela Lansbury played a resolute Miss Marple. I guess you can imagine how the story ends and who was responsible for a woman being poisoned.
«Now that we finally have the vaccine, some people are distributing fake news about it»
This story is an example of how the lack of individual responsibility can affect not only that individual, but also those around him or her. During the COVID-19 confinement, we saw many people breaking the rules and, once it was lifted, many took the restrictions for a joke. A non-compliant party at a college dorm, for example, resulted in a two-week lockdown. After any festive period, we had a spike in COVID-19 infections due to non-compliance with the most elementary precautionary measures. Now that we finally have the vaccine, one of the greatest scientific successes of recent years, some people are distributing fake news about it, or refusing to vaccinate. Some irresponsible people say that they are not a risk group, so they should not have to be vaccinated, but the problem is that their irresponsibility can affect people who are vulnerable, as well as themselves.
At first glance, it is not possible to predict whether a COVID-19 infection will be asymptomatic or severe, and we have many cases of young, healthy people who have suffered serious consequences, or have even died. Therefore, in the current pandemic movie, we can play the role of the hero, getting vaccinated and preventing infection, or the villain, who acts irresponsibly and endangers our own lives or the lives of those around us. Science provides the vaccine and establishes the rules to avoid infection. It is up to each individual to comply with them.
© Mètode 2021 - 109. Online only. Willpower hijacked - Volume 2 (2021)